How to display entry revisions on your website
The GravityRevisions plugin allows you to display entry revisions within a View on the front end of your website.
We will use GravityRevisions Merge Tags and a Custom Content field to show changes to entries. To get started, edit your View then:
Click the "Add Field" button
Scroll down and click on the Custom Content field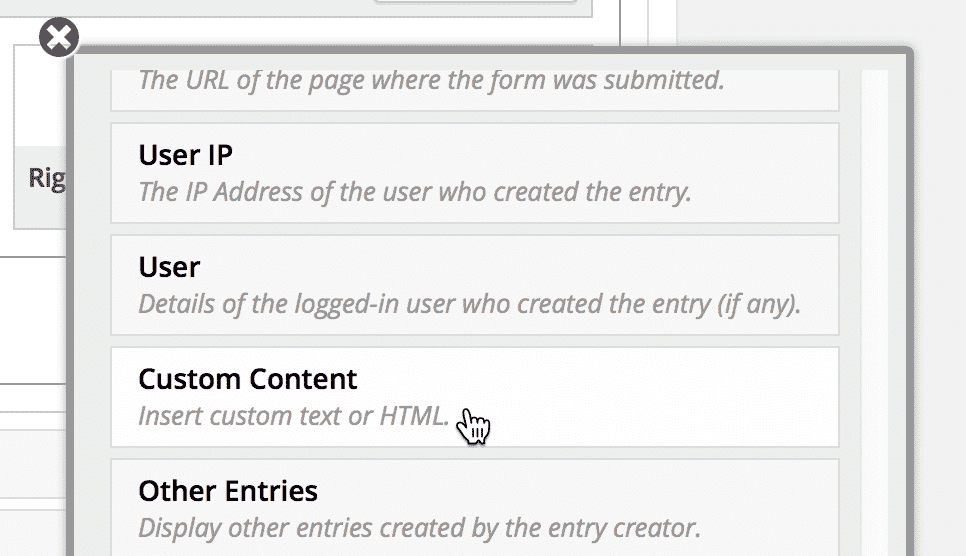 Click on the gear icon to configure the Custom Content field
Add an Entry Revisions Merge Tag in the Custom Content box
Click the Merge Tags icon to the right of the Custom Content area to show a dropdown with all available merge tags. In this example, we selected the Entry Revisions List tag, one of the available GravityRevisions Merge tags, which will display a list of changes made to an entry over time.
Save or Update your View
Revisions are now visible on the front-end
Each change displays a thumbnail-sized image of the user who made the change, the date the change was made, and a link to restore the entry values from that change.