GravityEdit: How to Enable for GravityView Views
To enable GravityEdit on your View, first, you need to download and install the plugin. This plugin is only available for owners of the All Access license. If you don't own that license, you can upgrade to it and just pay the difference. Here's how: Upgrade your license.
After having installed the plugin and activated it, you must follow the instructions below, because the Inline Edit feature is disabled by default for Views.
Edit the View for which you want to enable Inline Edit
Go to Views > All Views, and then click the View itself.
Find the View Settings box, and check the "Enable Inline Edit" checkbox
Don't see the View settings box? Typically, it's near the bottom of the page. If you still can't find it, here's an article to help.
Update the View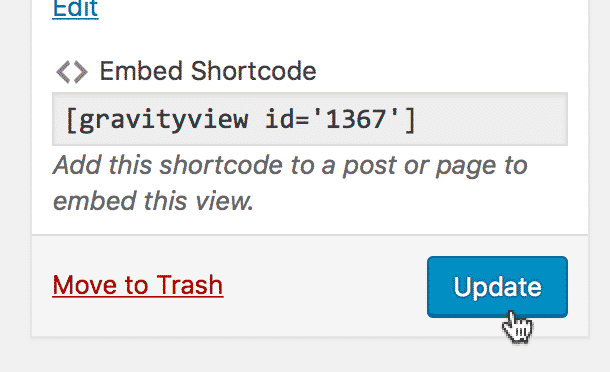 Check out the View on your site
You should now see the Inline Edit link above your View!

If you don't see the link, that's not your fault; let us know!