Adding Views to WordPress menus
Here's how to add Views to your WordPress menus.
Go to Appearance > Menus
If Views are not visible in the sidebar
Click "Screen Options" tab
Located in the top-right of your screen.
Check the Views checkbox
Click on the new Views option
Check the Views you want to add to your menu and click "Add to Menu"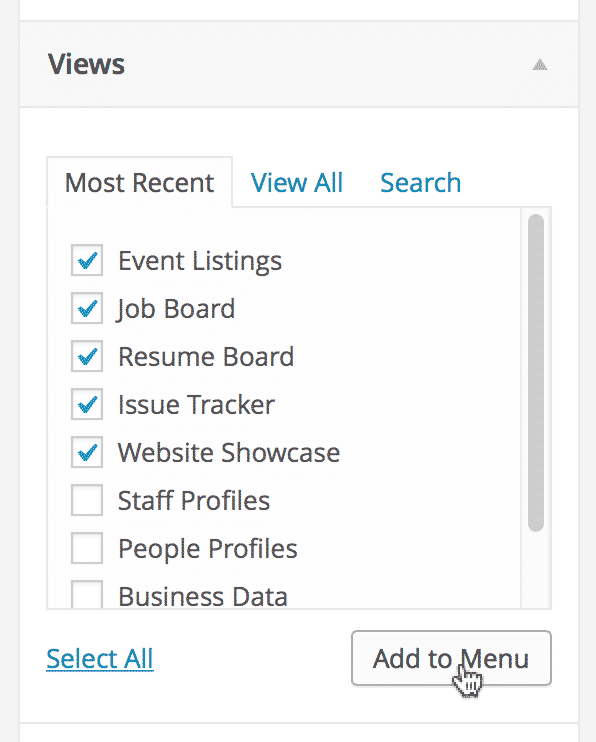 The Views are now added as links in your menu